Yesterday and the day before yesterday I went to Harry Potter and The Deathly Hallows part 2. Just before the second time I went to see it, I watched The Fall (with Lee Pace from Pushing Daisies). So this film was kind of pushed in between two Harry Potters, but it was very impressive all the same.
The colours of just about anything actually are so bright and pretty. I allready loved Lee Pace because of Pushing Daisies (where he played Ned, the amazingly good looking shy guy with the magic finger) but when I saw that little girl acting I fell in love with her. She acts so casual as if she's really Alexandria in a hospital listening to an amazing story.
The story is also very good. I love the amount of imagination that's put in there. It's funny, sad, intriguing and beautiful at the same time.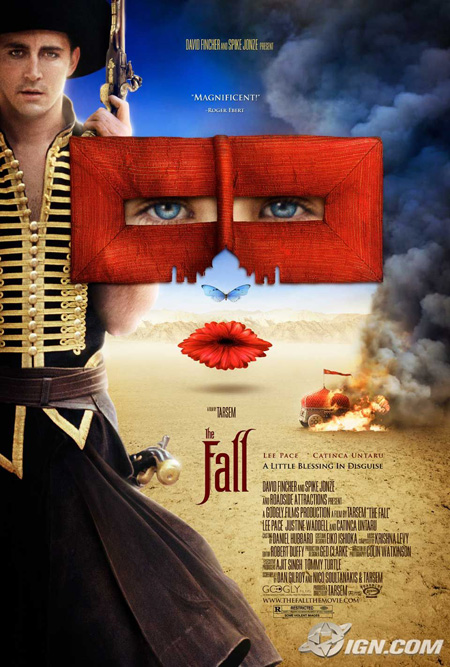 Look at these colours! The sand and the sky with the red of the helmets..
This sweet little girl is Catinca Untaru. She plays Alexandria, and she's amazing as I've already said.
This is Justine Wadell, who plays the princess in this film. She's really beautiful. She's also Molly in
Wives and Daughters
.
Please watch this film, because it deserves your attention and love.
Love,
Mia